MONKS and JOINTS
"sphere within sphere, / All Guesswork, Loose in the mind's Infinitesimal / pitchblack scurry to counter itself"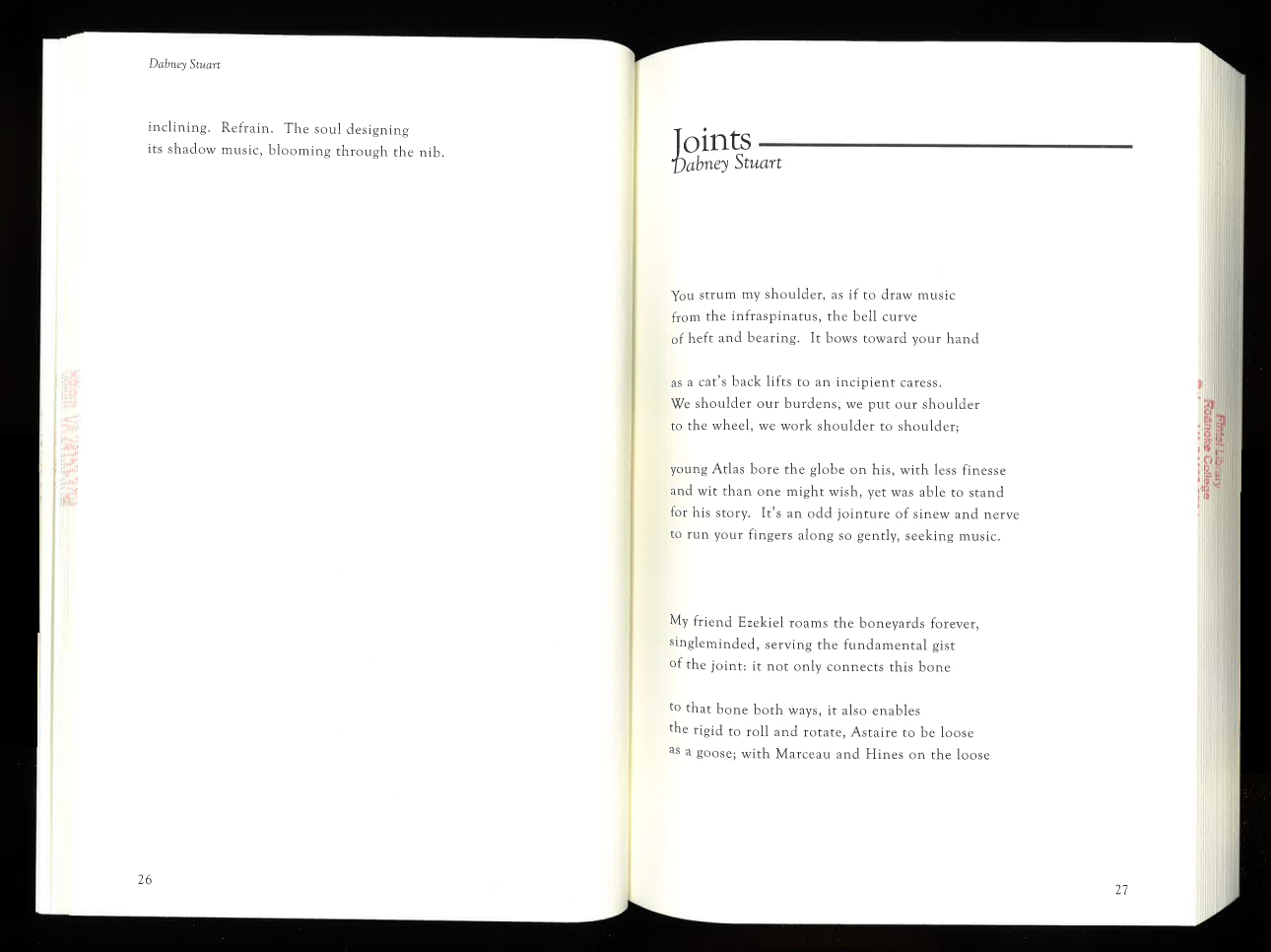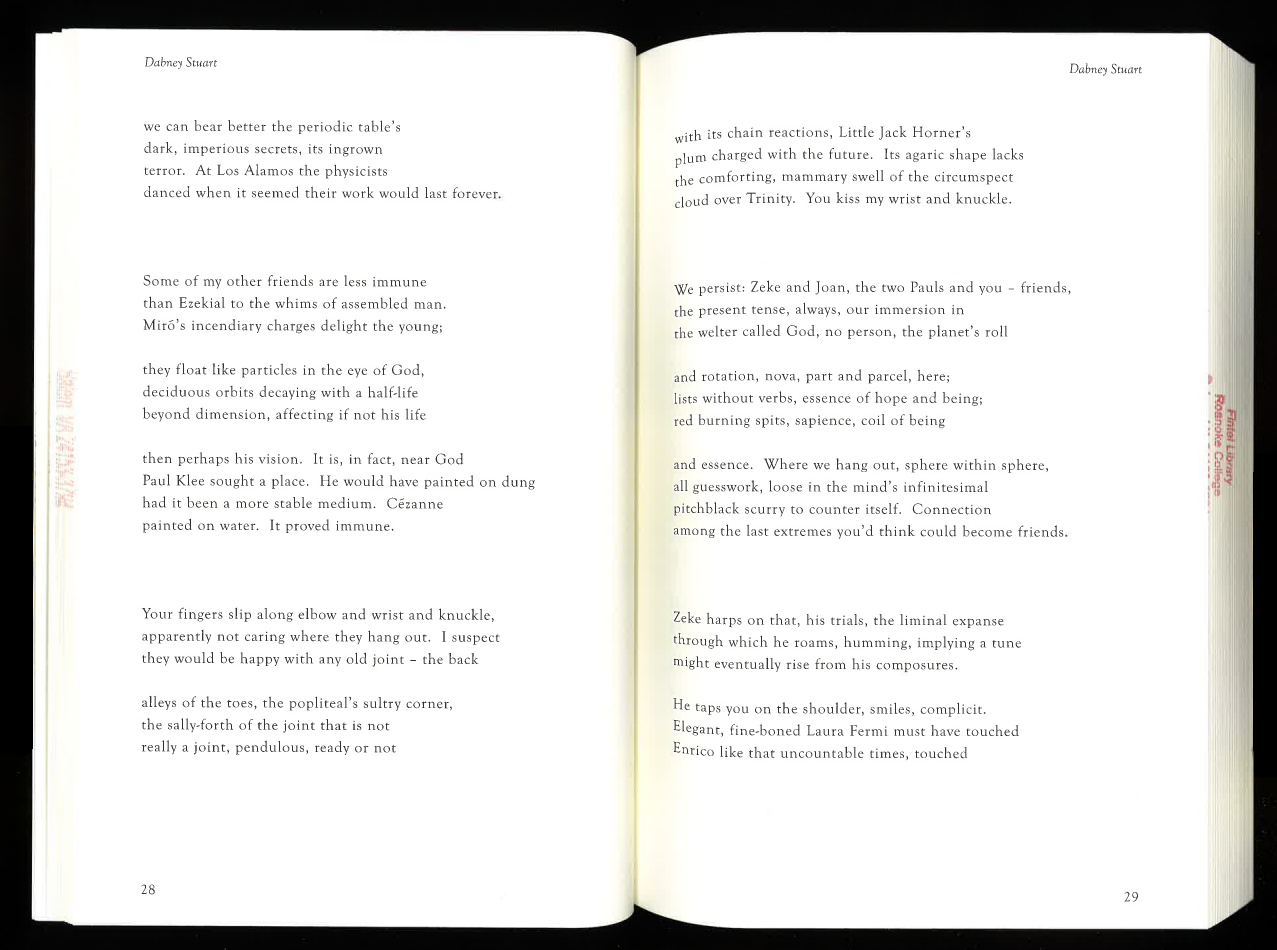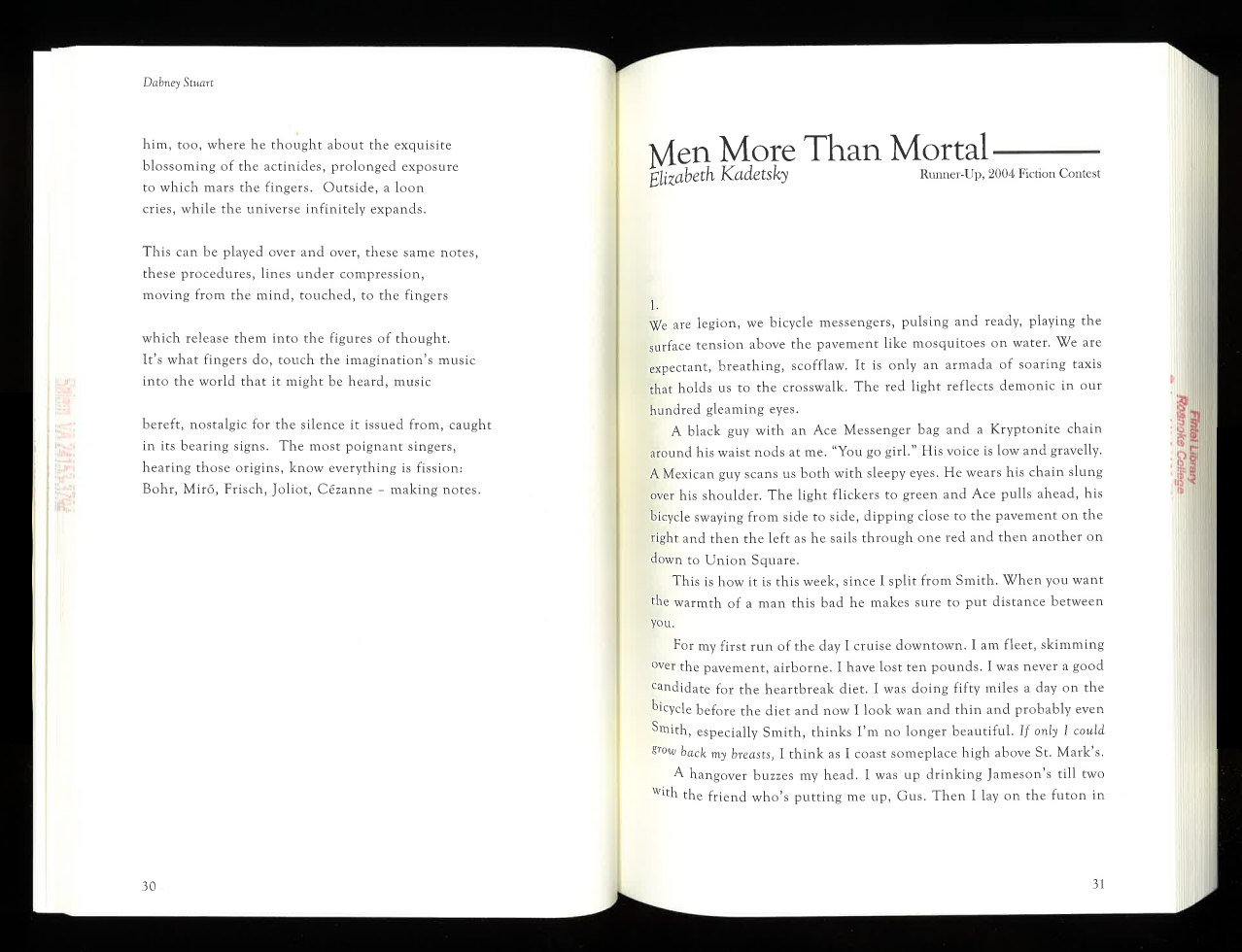 BY DABNEY STUART- FROM ROANOKE REVIEW, SPRING 2005. "Monks" and "Joints" were previously published in TABLES, from Pinyon Publishing, 2009.
ONLY THE BEST WILL
The man wearing my name
who sat down to write this
has disappeared into his voice.
What it could say about being
surrounded by humor and good will,
about congratulations and high
spirits, a family twining,
is a derivation of what he had already
distilled into a tone, an aftertaste.
If he had been able to speak
his absorption it would have seemed
the beginning of a song, or its coda,
the music permeating silence
as light suffuses a wood.
He's not here. He sends love,
or the inclination toward it,
a withdrawal into what beckons
him as the reverse of longing.
a note from the author
I have begun to learn to write less and to listen more intently. It's an opening I hadn't imagined to the sources of mysteries we embody but can't name. A bit of the closing lines of "Monks" – "The soul designing/its shadow music" could be taken as a hint of the direction I've been given in the past few years.
Of Dabney Stuart's 20 volumes of poetry since 1966, three are retrospective: Light Years: New and Selected Poems (LSU Press, 1994); Family Preserve (collected family poems, University of Virginia Press, 2005); and Time's Body: New and Selected Poems 1994-2014 (Pinyon Publishing 2014). He has been a Guggenheim Fellow, and a Resident at the Rockefeller Study and Conference Center in Bellagio, Italy. His work is in the audio and video archives of the Library of Congress. He lives in Lexington, Virginia.